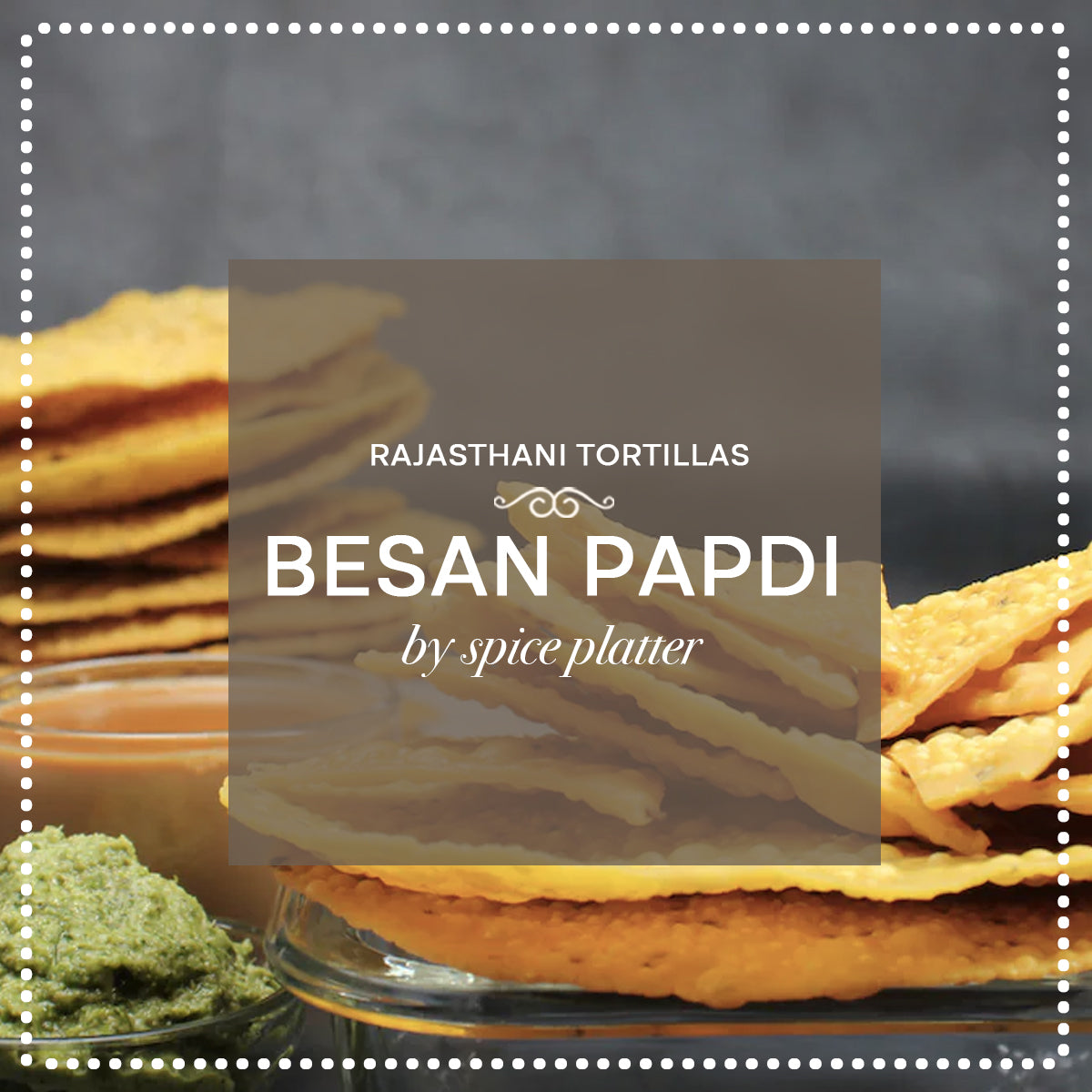 After delicious Dal Ki Kachori, its time for Rajasthani Tortilla/ Besan ki Papdi. Find the recipe below:

Ingredients:
1 cup Gram Flour/Besan + little more for dusting
1/2 tsp Spice Platter Carom seeds
1 tsp Spice Platter Red chili powder
1/4 tsp Spice Plater Turmeric powder
Salt to taste
Oil for deep Frying


Method:
1. In a bowl, mix all the ingredients and add enough water to make tight dough. Divide the dough into 10-12 balls and roll them in shape of poori (circular), having diameter of 5-6 inch and then cut them in 4 pieces or it can be rolled in the desired shape.

2. Heat oil on a high flame and deep fry the papdis. Once the Mathris come on top of the oil, reduce the flame/heat to low and keep frying till they become golden. Take it out and let it cool down, the Mathris are ready to eat……

Note: Above ingredients are for making 20-25 Mathris. It can be stored for 15 to 20 days in an air tight container.
Relish Rajasthani Tortilla with Spice Platter Lehsun Ki Chutney.

Try it once, Yummu and Tasty!!