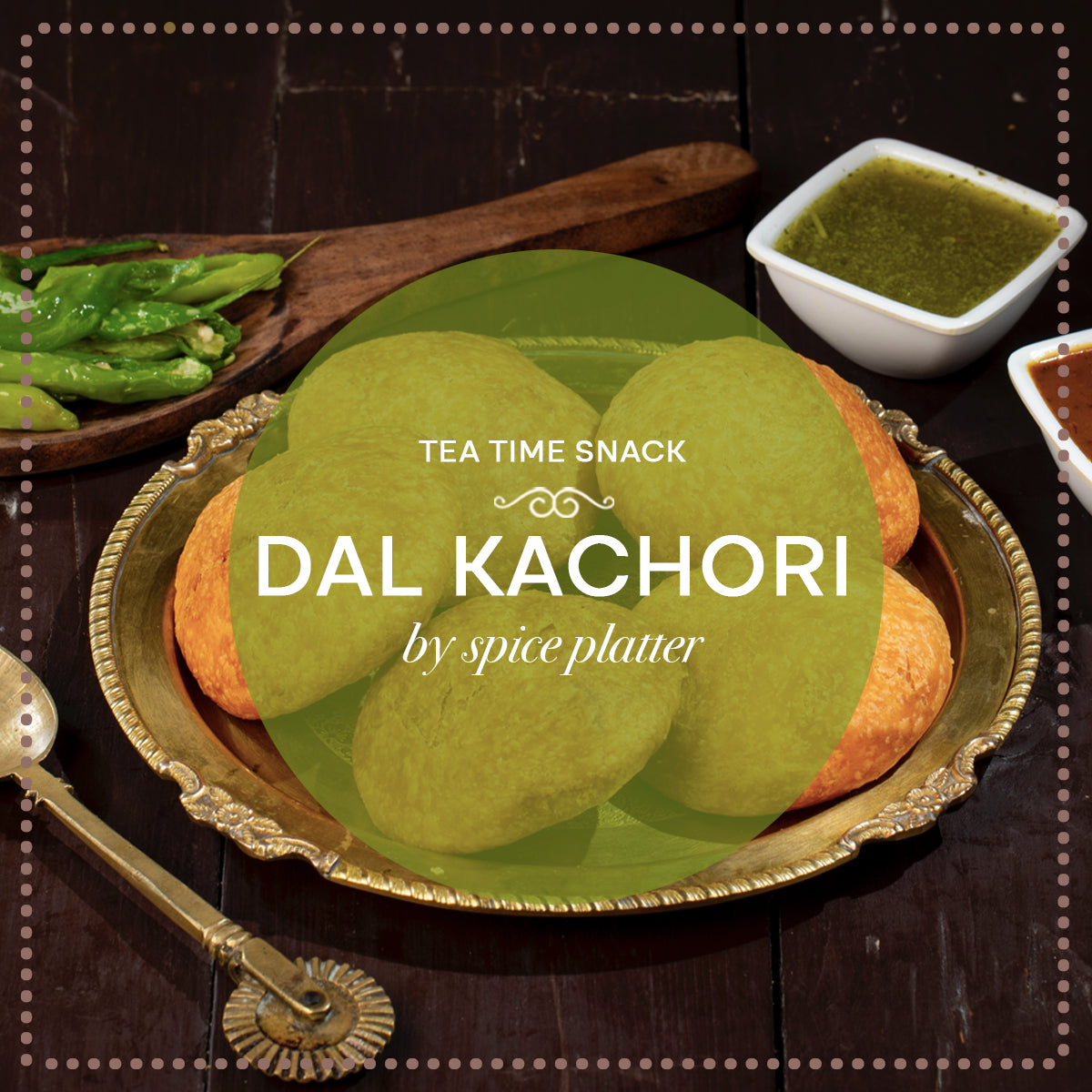 Tea time snack….. though anyone can have it anytime.

Ingredients:
1/2 cup Moong Dal (split and skinned)
1 cup Maida/All Purpose Flour
1 tsp Spice Platter Red chili powder
1/4 tsp Spice Platter Turmeric powder
1 tsp Spice Platter Fennel seeds
1/2 tsp Spice Platter Cumin seeds
1 tsp Spice Platter Dry Mint powder
Pinch of Spice Platter Asafoetida
1 tbsp oil + oil for deep frying
1/2 tsp Spice Platter Garam masala powder
Salt

Method:
1. Wash and soak moong dal for 3 hours in lukewarm water. Grind soaked dal in a grinder for few seconds to break it into pieces (paste is not required).
2. Heat oil in a pan, add Spice Platter asafoetida and Spice Platter cumin seeds. When seeds start crackling, add moong dal and roast it for 5-6 minutes. Then add Spice Platter red chili powder, Spice Platter turmeric powder, salt and sauté for 10-12 min on low-medium flame/heat. Now add Spice Platter garam masala powder, Spice Platter crushed fennel seeds, Spice Platter dry mint powder and mix well. Put off the gas and keep it aside to cool. Divide this mixture in 5-6 portions.

3. In a bowl sieve all purpose flour. Add 1 tbsp oil, salt and mix well. Make smooth dough with lukewarm water. Divide this dough in 5-6 portions.
4. Take 1 portion of dough, make ball and flatten over the palm. Put about 1 portion of dal mixture in it and wrap around with dough, seal the ends tightly and remove any excess dough. Lightly flatten the dal filled balls with the help of thumb to make Kachoris ensuring that it doesn't break and dal mixture should not come out.
5. Deep fry the kachoris in hot oil over a slow flame. The kachoris should puff up like puri. It takes long time to fry as the crust is thick and need to be cooked from inside also. Keep frying until both sides becomes golden brown in color.

Serve hot with tamarind chutney or mind-coriander chutney or Spice Platter Lehsun Ki Chutney.

Happy Cooking!!